Your form has been successfully submitted.
CONGRATULATIONS,
You have taken the first step towards international recognition for your environmental endeavours and we hope we will be able to reward you with a Green World Award.
Would you like to further endorse your green credentials?
We can help you to do this by enrolling you as a member of The Green Organisation.
If you sign up to our Code of Green Conduct (reduce, re-use, recycle, etc.)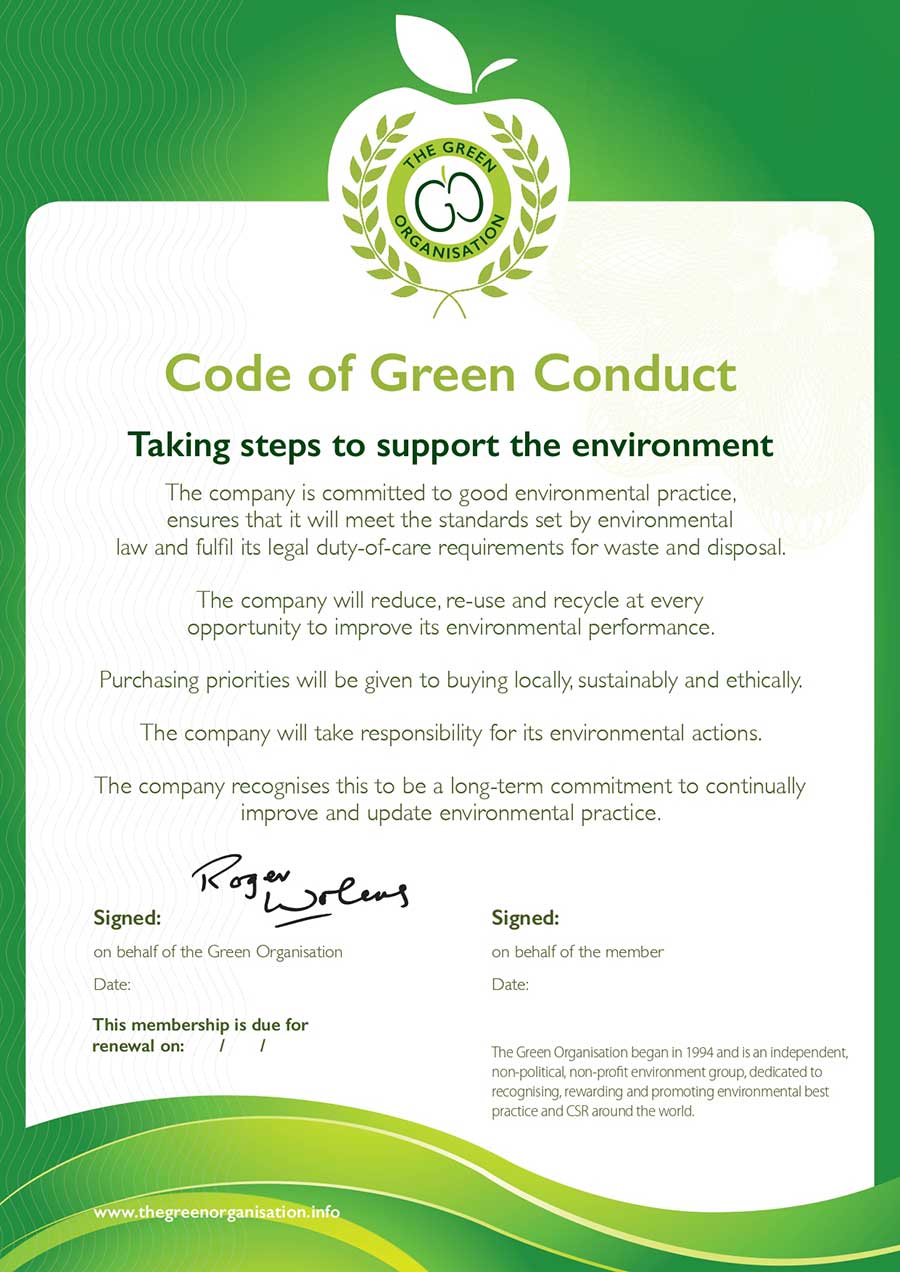 you can become an accredited member at whichever level you choose – Bronze, Silver, Gold or even Platinum.
Whichever status you choose, there is a valuable range of benefits, and they all include unlimited use of our logo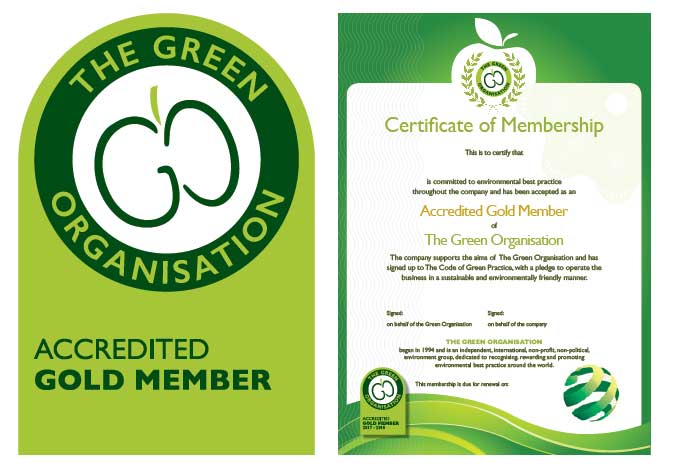 membership certificate, the Code of Green Conduct certificate, the current work of reference on environmental best practice and a news release to your target media to announce your acceptance as a member.
You will find full details of your membership options at www.thegreenorganisation.info/membership
or you can call us on 01271 864986,
or email roger@thegreenorganisation.info
You will find there are lots of ways we can help you to benefit from your environmental commitment.